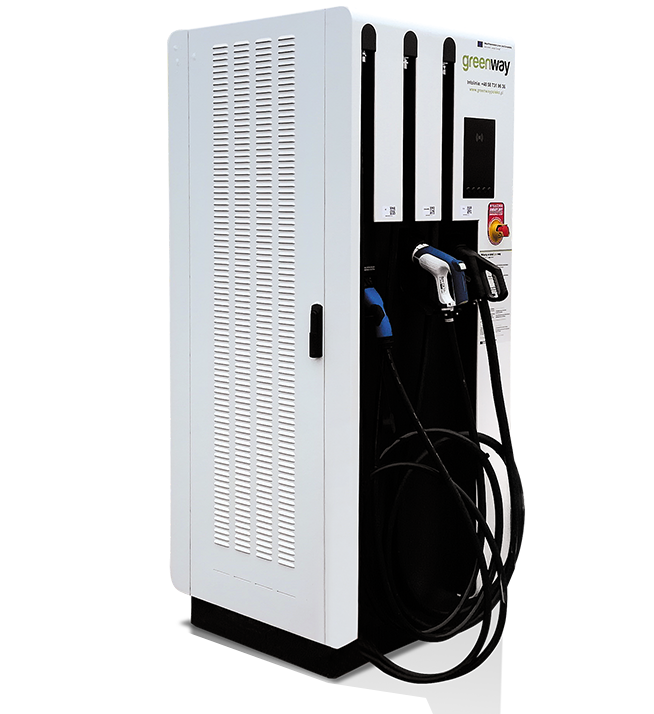 How to use the network
GreenWay Infrastructure has been operating charging infrastructure in Slovakia since 2014. Thanks to these projects it is also creating the charging network in Poland. The GreenWay network, co-financed with two EU projects, is operated by GreenWay Polska in Poland and by GreenWay Infrastructure in Slovakia. To use the GreenWay network, you need to have an access card that you get after registering. The registered user with the card receives access data to his account, where he can track the charging history, plan the route and check the availability of the charging point. There is also an option of using a web application to access the network instead of a card.
GreenWay Infrastructure, together with its affiliated entity GreenWay Polska, plans to install additional charging stations both in cities and on the main national roads. The company not only provides charging services but also manages the charging infrastructure for electric vehicles, at the request of other entities.
Companies GreenWay Infrastructure and GreenWay Infrastructure Poland are part of the international GreenWay network – the largest EV charging network in Central & Eastern Europe. Find out more about GreenWay here.
Dowiedz się więcej

o sieci Greenway
Kontakt Polska
GreenWay Polska Sp. z o.o.
Aleja Zwycięstwa 96/98
Gdynia 81-451
e-mail: [email protected]
tel.: +48 58 731 96 36
NIP: 5833195289
KRS: 0000602098
REGON: 363635970
Kontakt Słowacja
GreenWay Infrastructure s.r.o.
Šustekova 49
851 04 Bratislava
e-mail: [email protected]
tel.: +421 2 330 56 236
IČO: 47 728 086
DIČ: 2024088363
IČ DPH: SK2024088363